Instead of working from home or in your own office, coworking is a great option. Working in this type of atmosphere, populated by hardworking and dedicated individuals from a wide range of professions, has many benefits. While working with strangers can be scary, the benefits far outweigh the risks. Here, you can find the features that would entice people to join a coworking space?
Ten Reasons to Use a Coworking Space for Your Business
Make Sense of Things
In a coworking space, the variety of businesses and projects makes the work more meaningful, according to many members. Working with people from many walks of life helps to strengthen one's sense of self-identity. There is no longer a need for a work facade because of the lack of rivalry in a typical office. There is a sense of community, collaboration, learning and sustainability in coworking spaces.
Benefits of the Location
Aside from the convenience of having a place to work, coworking spaces provide a slew of other benefits. You'll find everything from exercise facilities to food services to meeting rooms and much more in this category. With nearby facilities to support your lifestyle, it becomes easier to manage work and personal life. The following are some of the advantages of using a desk chair:
Customer service at a higher level
Rooms for Conferences and Meetings
An on-site health club-style gym
Take-and-Go Food and Drink
Delivery and sorting of mail
Restaurant That Serves Beer and Wine
Wi-Fi Access and Support at the Speed of Light
More Control and adaptability in the workplace
For example, let's say you wish to work during the day today, but then switch shifts to work at night the following day. You have this freedom and control when you work from a coworking facility. Your working hours and location are entirely up to you. The choice of working at a desk or in a private suite is yours because desk chair subscriptions are month-to-month. We tailor your contract and space to match your needs, whether you're a one-person operation or a large team.
Less Loneliness, More Sense Of Community
Working from home might lead to feelings of loneliness. This sense of alienation is eradicated by coworking spaces. Despite being surrounded by a large group of coworkers, you have the freedom to decide when and how you want to connect with them throughout the course of the day.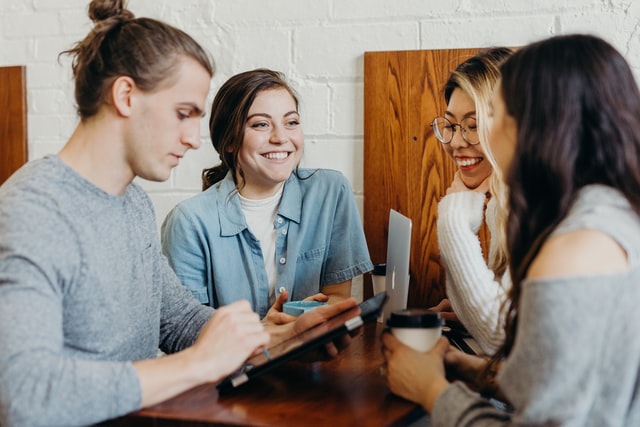 A Wide Range of Possibilities for Collaboration
Another reason why people choose coworking spaces is because it provides a shared workspace and fosters a community. A coworking space allows you to network with other ambitious individuals who share your values. In a room full of so many professionals, the possibilities for networking are practically unlimited! Never rule out a chance encounter with a potential ally in your commercial endeavors.
Ideally Positioned For Customers
Meetings with clients are now more relaxed as everyone has a common place to congregate. A wide range of transportation, dining, and retail options may be found right outside your door.
Gaining an Edge in Efficiency
Getting out of bed in the mornings may be a real struggle for anyone who enjoys their sleep. In a coworking setting, the social atmosphere pushes you to get out of bed in the morning and get to work. While working from home can reduce productivity, it can also serve as a powerful motivation because of the constant presence of other dedicated professionals.
Cost-Efficient
On a per-square-foot basis, office space can be extremely expensive. Using a coworking space is not only more cost-effective, but it also allows you to expand your business without incurring expensive lease-breaking costs.
Take a New Approach to Something Familiar
An opportunity to work beside someone with a completely different skill set is provided by a coworking space. Then, you may even find yourself operating in a different mindset. Just like magic, that project that you've been working on for months can be solved thanks to the inspiration you get from your coworkers! It may be time for you to venture outside of your comfort zone in order to help your business grow.
Happiness!
When you work in a coworking space, you're surrounded by like-minded professionals who share your drive and enthusiasm. Socializing, taking advantage of the facilities, and being able to work around your schedule are all possible perks. As a result, the workday becomes more enjoyable and productive!